So you are a WordPress beginner in 2022? Well, you've come to the right place! In this article, we'll go over everything you need to know – from setting up your website to creating your first post. Plus, we'll give you some tips and tricks along the way. Are you ready? Let's get started!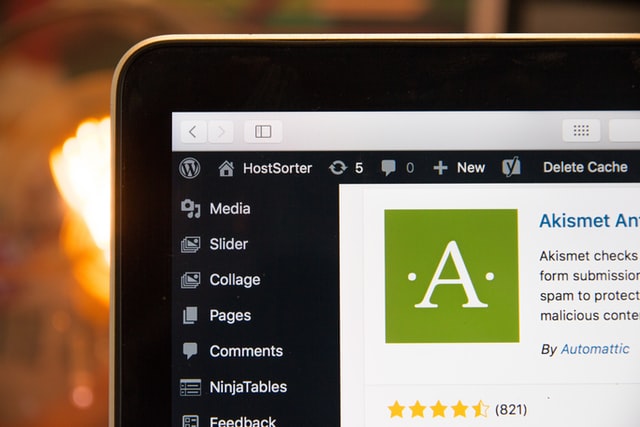 What is WordPress?
WordPress is the world's most popular website builder and content management system. It powers over 43% of all websites on the internet. It is free and open source software released under the GPL. WordPress is used by millions of people around the world to create all kinds of websites from simple blogs to complex corporate sites. You can use WordPress to create any website you want.
What can you do with WordPress as a beginner?
As a beginner blogger, WordPress can help you create a beautiful website or blog quickly and easily. You can choose from thousands of free and paid themes and plugins to customize your site exactly the way you want it. You can also use WordPress to start an online store and sell products or services. There are many WordPress themes and plugins available for eCommerce websites.
If you own a small business, WordPress can help you create a professional website for your business quickly and easily. You can showcase your products or services, add an online store, display testimonials, and much more. You can also use WordPress to create a corporate site, an online portfolio, or a news website. There are many WordPress themes and plugins available for businesses of all kinds.
What do you need to create a WordPress website?
To create a WordPress website, you need a domain name and web hosting. A domain name is the address of your website (ex: example.com). Web hosting is where your website lives on the internet. Once you have a domain name and web hosting, you can install WordPress and start creating your website.
What is the total cost of a WordPress website for beginners?
While WordPress is free to download and use, there are costs associated with creating a WordPress website. First, you will need to purchase a domain name and hosting plan. Domain names typically cost around $15 per year, while hosting plans can range from $10 to $1000 per month, depending on the size and scope of your website. In addition, you may need to purchase premium themes and plugins to give your website the functionality and appearance you desire. While the cost of a WordPress website can vary depending on your needs, it is typically significantly less expensive than hiring a web designer or developer to build a custom website from scratch.
Setting up the website
Making the incorrect website platform selection is one of the most frequent errors made by novices. Fortunately, you are here, so you won't commit that blunder.
A self-hosted WordPress.org website is the ideal solution for the majority of users. You can build any type of site you can imagine using its countless add-ons and designs.
WordPress is available for download and use by anyone, without limitations, to create any type of website.
Installing WordPress
Installing WordPress on your own web server is very simple. In fact, the entire process can be completed in less than five minutes. Below are the steps you need to follow to install WordPress on your own web server.
You need to download the latest version of WordPress from https://wordpress.org/download/.
Create a database for WordPress on your web server, as well as a MySQL user who has all privileges for accessing and modifying it.
Unzip the WordPress files into a directory on your server.
Edit the wp-config-sample.php file with a text editor and update it with your database information.
Upload the edited wp-config.php file along with all other WordPress files to your web server.
Run the WordPress installation script by accessing the URL for your website in a web browser.
Provide the requested information and click on the "Install WordPress" button.
Once the installation is complete, log in to WordPress with the username and password you provided.
And that's it! You have now successfully installed WordPress on your own web server.
Choose a Theme
A WordPress theme is a must for your WordPress site's aesthetic design. WordPress themes are templates that have been expertly created and may be installed on your website to alter its appearance. The majority of users find free themes to be unattractive.
But don't worry, you can install several WordPress paid themes on your website. From the dashboard of your WordPress admin account, you can switch themes. Visit the 'Add New' option on the Appearance » Themes page.
Fill Your Website with Content
WordPress includes two post and page content types by default. The blogging feature includes posts, which display in such an order as newer items are displayed first.
On the other hand, page content is supposed to be static and "one-off," such as your contact page, privacy statement, customized landing page, etc.
WordPress automatically displays your blog entries on the first page of your site. You can modify that and set any static webpage as your website's home page in WordPress.
To display your most recent postings, you can build a separate webpage for your weblog or news section. As an alternative, you might build a site without any sort of blog section.
Adapting and Customizing Your Website
You can tweak and arrange everything so that it is nicely presented for your users. Now that you have written some materials for your own website, let's begin by creating a static homepage (also known as a homepage).
How to Create a Static Main Page
You must go to your WordPress admin dashboard's Settings » Reading page. Select "Pages" you previously generated for your homepage and blog pages under the "Front page displays" option by clicking on the fixed front page.
Change the site's name and slogan
You get to select the name of your website during installation. WordPress automatically inserts the phrase "Just another WordPress site" to the title of your website.
By going to the Settings » General tab, you can modify the name and tagline of your website whenever you like.
Configure the comments system
Users can remark on your posts using the built-in commenting system that is included with WordPress. Although this is excellent for WordPress user participation, spammers also utilize it as a target. You must enable a moderation policy on your website in order to address this.
Create Navigation Menus
Your website's viewers can navigate different web pages or segments by using the navigation menus you create. Your WordPress theme makes use of the robust navigation menu system that comes with WordPress to display menus.
WordPress Plugin Installation
The equivalent of applications for your WordPress website is plugins. You may add features and make adjustments to your WordPress website with them. You might consider a contact form or photo galleries. By selecting the Plugins page on your WordPress dashboard, you may add plugins. For WordPress, there are presently over 59,000 free plugins. Additionally, some developers and websites sell paid plugins.
Continuing the Process
Up to this point, we've demonstrated to you how to create a WordPress site, add a new theme and new web pages, and install necessary plugins.
Do you want to go even further?
You can build strong specialty websites using WordPress that are capable of much more.
Create a membership website
A web directory
A discounts website
A reviews website
A multilingual website
A job board website
A question-and-answer website
A wiki knowledgebase website
An eCommerce store
Start your own podcast
Add a store, etc.
We hope that this tutorial has given you a better understanding of how to create a WordPress website. If you have any questions that were not answered in this article, please let us know in the comments section below.